Club Penguin couldn't run without members. The recession in America must be hurting them too, because now they are really advertising how great it is to become a member!
-New Home Screen- When you log in, now they have a cycling ad for why you should become a member!
-Member "badge"!! When you become a member, your player card will have a special member badge that apparently lets you in to the special member places during parties! Also, along the bottom, they changed the player card for members.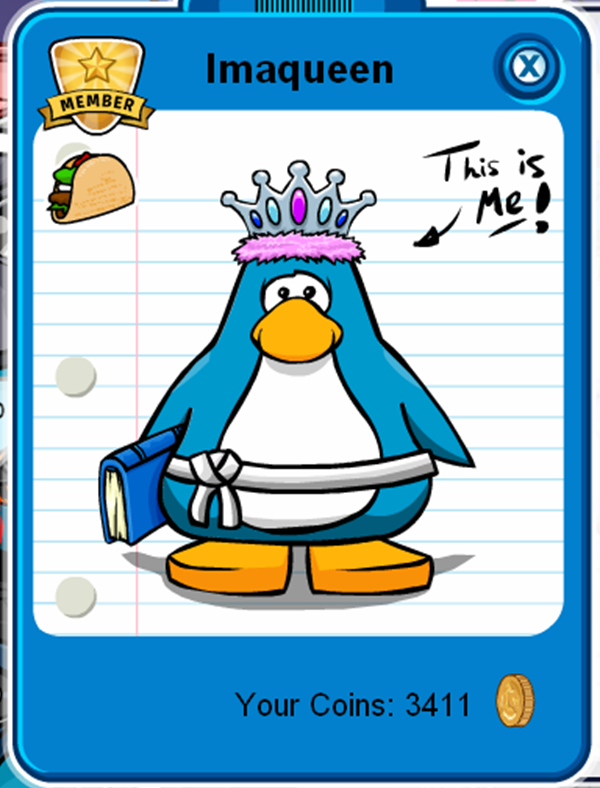 ****That is why I -The Penguin Queen- just became a member!! Now i will be able to really get alot out of my money i think and i will be able to take more picture for you!