Hey the Fiesta is finally here!! Check out some of this coolness!
-New Postcard: There is a cool new postcard available!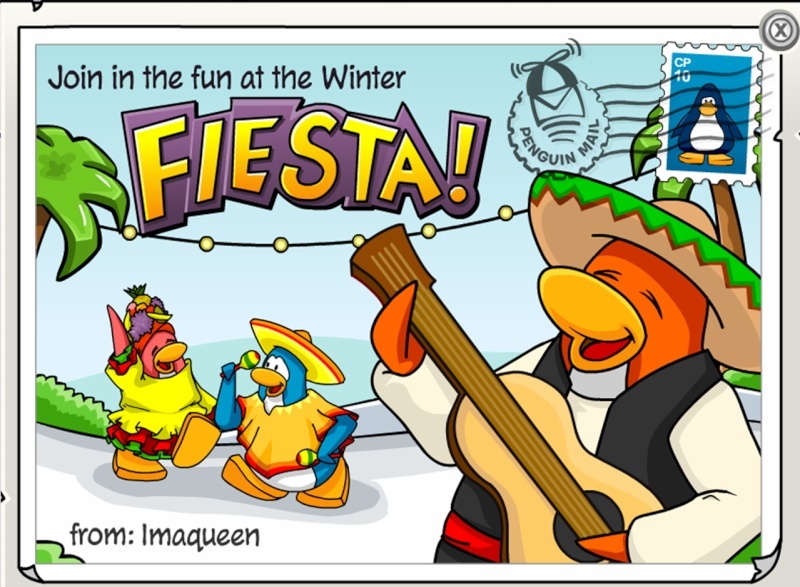 -The UNO free item: There is only one free item for this party ): - a mini sombreo!! It is at the cove in a box - you can't miss it!!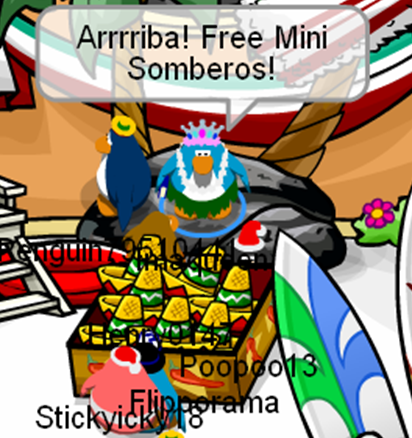 So what do you think of the party?? I think it is kind of lame... only one free item and not even alot of rooms are decorated!!
Post what you think under our new "Reviews" Section!!