Head over to the sports store and check out the new catalogue! Make sure you stock up because spring is beginning to show, with a new pin!
The sports Catalogue: Check out the new catalogue!! They have some new pages out with cool stuff!! We have also made a new youtube account, so you can enjoy a video cheat!! Check out this month's catalogue with cheats included :
-If you didn't get it, you can still do the cheat for the silver surf board (to surf in the delightful Jan-Feb waters!) by clicking the surfboard the penguin is holding, followed by shell, followed by starfish.
-Also, when you click the rockwall (Yep we guessed right, the other was HANDWEIGHTS!!) you can buy the outfit and shoes for rock climbing!!
Also, since monday Feb 2 is groundhog day, CP is showing they want sping already with a daisy pin!! I agree that it is slightly feminine, but very pretty!! It is at the lighthouse!!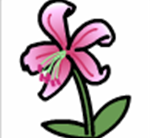 In other news, the snow in the attic that was supposed to be for a Feb. party is now stating it is for a MARCH party! I hope they are using the other time to make it REALLY good, since the last few have been sort of dud-ish. sort of.
Also... Wasn't that new paint by letters: Lime Green Dojo Clean supposed to come out today? Well, unfortunately they still have to squash some bugs, so check later!
Waddle On CPCF!!