Yay!! Only 3 days until the puffle party!! I can't Wait! I guess neither can club penguin because they are definitly trying to hint at what this GREAT party will have!! We will release ONE new hint we have picked up on each day, just to see if you have noticed it!
Todays Hint from CP:
On the Wallpaper section of the site, they have a new wallpaper! It has the original puffles using new puffle items (water bottle) and playing with the toys, and if you look right above the Pink Puffles head, there is a MYSTERY puffle LURKING in the shadows! What Ninja puffle do you think it is? What color? What are its special moves? Do you think it is even anything special or is it just one of the existing colors sitting in a random shadow? The world may never know!! Post your guesses!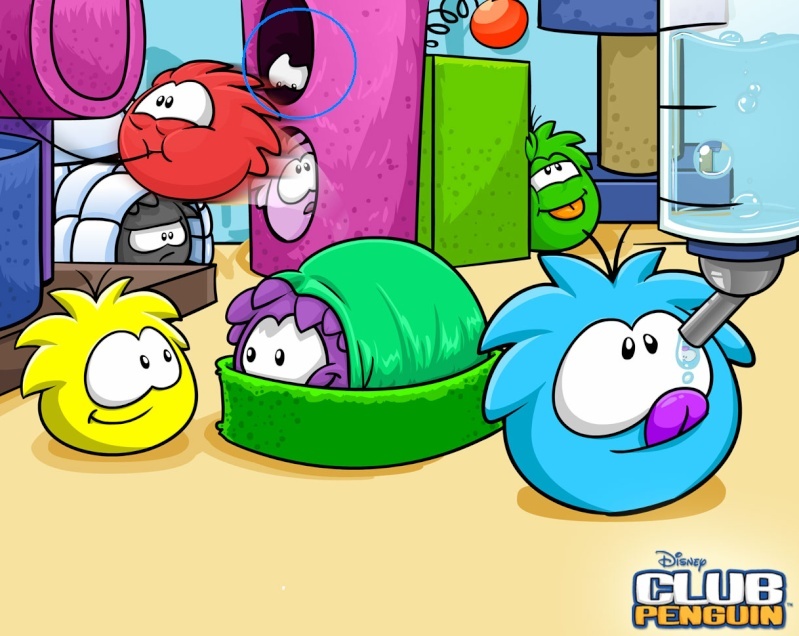 In other news, we are now making a new News segment for fun on youtube that has all of the news and upcoming events! We will post it here each week along with the written news!
Penguin Press Week 1: week of the 15th
Until Tomorow!
Waddle On!!